Explore all we have
#Pymesalmundo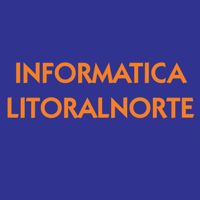 Instalacion, configuracion y soporte de redes informaticas.
HSC: 8517.1762
About Informatica LitoralNorte
Bio
Desde el año 2005, realizamos Investigación y Desarrollo Informático. Nos hemos especializado en Servidores y Redes de Comunicaciones. Brindamos asistencia personalizada con movilidad propia dentro de Argentina y países limítrofes. Since 2005, we have specialized in Servers and Communications Networks. We provide personalized assistance with our own mobility within Argentina and bordering countries.
Countries to which you export
Argentina
Australia
Austria
Bolivia
Brazil
Chile
China
Costa Rica
Croatia
Cuba
Cyprus
Czech Republic
Denmark
Djibouti
Dominica
Dominican Republic
Ecuador
Egypt
El Salvador
Equatorial Guinea
Eritrea
Falkland Islands (Malvinas)
Finland
France
French Guiana
French Polynesia
French Southern Territories
Greece
Guatemala
Guyana
Haiti
Holy See (Vatican City State)
Honduras
Hong Kong
Iceland
India
Ireland
Israel
Italy
Jamaica
Japan
Latvia
Liechtenstein
Lithuania
Luxembourg
Mexico
Nicaragua
Panama
Paraguay
Peru
Portugal
Puerto Rico
Russian Federation
South Africa
Spain
Switzerland
Tuvalu
United Kingdom
United States
United States Minor Outlying Islands
Uruguay
Venezuela
Contact information
Responsible:An.Sis. Andrés Urzagasti

principal@litoralnorte.com.ar

+54 93482 603333

http://www.litoralnorte.com.ar

Reconquista, Santa Fe, Argentina